My dad is 42 years my senior. Yesterday was his 70th birthday. Let me tell you, there is nothing more unnerving to me as trying to comprehend that my father is 70. It seems ancient, and if you know my dad, you know that he's the furthest thing from ancient that you can get.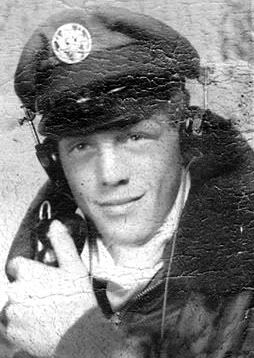 Here he is, looking quite dapper in his Air Force uniform, 22 years before I was even a thought. He was 20 in this picture.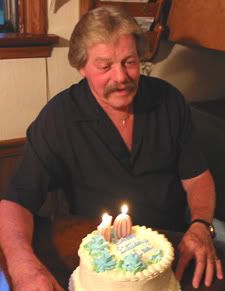 I'm hoping that I age as well as he has.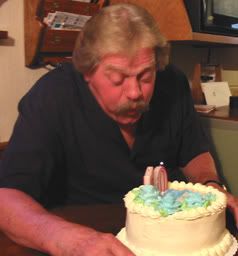 This weekend we're having a big party for him at our camp, which I'm looking forward to.
I got my dad a card that basically said I have tons of memories of him and that I'll always love him, which summed it up pretty well for me. My dad has told me tons of stories over the years from his younger days, and I also got an earful from my aunt, who had her birthday on Friday. My dad has 2 younger sisters, and beat the shit out of a LOT of guys to defend their honor. My aunt actually married my dad's best friend growing up. They met when she was 3 and he was 5. It's neat to hear stories about my dad's childhood, because things were so different then.
As most of you probably know by now, my dad and I haven't had a picture perfect father-daughter relationship, but I love my dad. I couldn't imagine my life without him.
*************************************************
Radio A.D. (Ryan's band) played their first show since April on Saturday and rocked everyone's socks off. How I love to watch my husband rock out. It's hot.
*************************************************
Meow Mix is still hanging around, even though we haven't fed her since Friday. Ryan snuck her some canned cat food (that he bought!) on Friday night and I had to put my foot down. I made the discovery that she has worms (eeeeewwww) and I haven't touched her since, mostly because I'm terrified of getting weird pregnant lady cat diseases. When I went to Family Planning back in March to take my first pregnancy test, the first question the nurse asked me upon telling me my positive result was "do you have a cat?" She seemed relieved that I didn't. I had to shut the door in Meow Mix's face last night though, which broke my heart. She sat on the porch and meowed for 20 minutes. It was killing me, but I didn't give in. And my mom has been giving me shit about old wives tales involving cats and babies and soul sucking and all that hyped up crap. If the cat continues to hang around, we're going to take her to the Humane Society. Luckily, the one in Butler is a no-kill shelter, so they can treat her for her worms and whatever other ailments she might have.
*************************************************
In case you're interested, the newest
belly picture
is up on my flickr site. It's HUGE. And it hurts my back. Thank goodness I have a chiropractor appointment tomorrow.