A bunch of mamas, me, Rosie, and my mom, all with our babies.
Ryan and Uncle Jer (of course I had to squeeze my mug in there).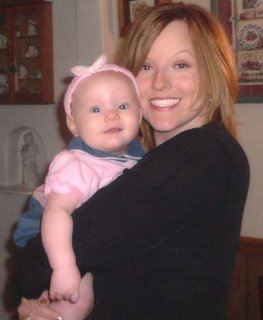 She looks like me, huh? Only prettier.
The family.
And my favoritest picture of them all, the woman who made it all happen with the girl that I love the most.
Hope you all had a wonderful Mothers Day. I did.