Ok, pictures!
Here's Lyric gettin' some good lovin' from Rosie, who thinks it's her job to be my baby's mama.
Here she is, doing what she does best, drooling.
In these next few, she's playing with the inchworm that she got from
Kate
, which has become her most favoritest toy EVER.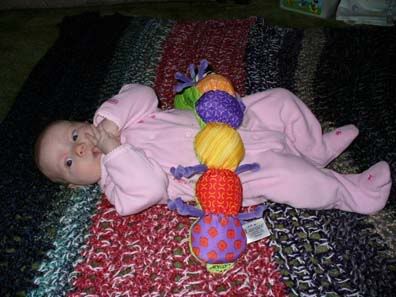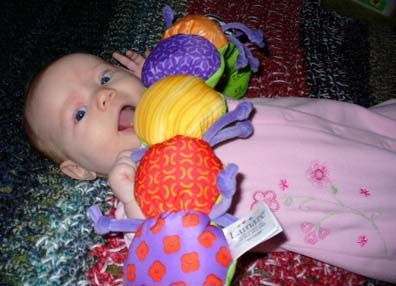 And the next few are her second time rolling. The first time she did it, I put her on her belly so I could take a couple cute pictures of her. While I was messing with my camera, she rolled. So when I looked, she was on her back again, which excited the hell out of me. It's funny what thrills you once you have a baby.
Here she's getting ready...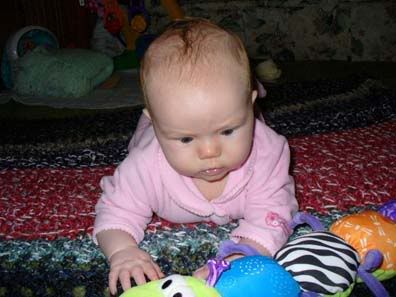 And voila! Rolling!