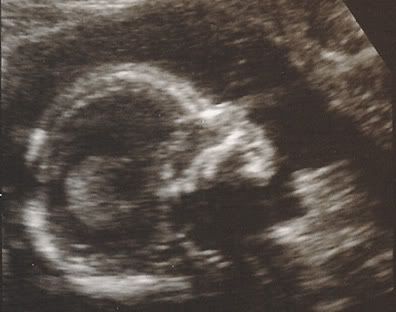 I still have no clue what Fuzzball is. The ultrasound tech said if she had to guess, she'd say girl, so that doesn't give us a lot to go on. Since that was our last ultrasound (unless something comes up that requires one) we probably won't find out for sure.
Fortunately, everything looks good. We have an absolutely normal baby that likes to hide it's private parts under it's umbilical cord. I just knew that was going to happen. We made a stubborn kid.
And that kid is currently jumping for joy in my uterus that he/she spited me for the first time today.