It's that time of year, as evidenced by my short jaunt to the grocery store and Target today. All I wanted was to buy some milk, diapers, and pick up my prescription of badly-needed-after-dealing-with-the-general-public Cymbalta. What should have been an hour away from my house turned into 2.5 hours, with all the traffic and crazy holiday shoppers on the loose. C'mon, people - there's one more weekend left before Christmas - YOU HAVE TIME. I guess everyone was out trying to beat the snow storm that is currently dumping down on Western PA. The good thing is that I'm cozy and warm at home with everything I need to survive in bad weather.
Being at home on the weekends often involves a lot of time spent on the internet... you guessed it, shopping. It's a bad, bad habit - one that I just can't break myself of. I've spent the past 3 days on Etsy alone, just going through STUFF. Adding things to my favorites (and look - they're displayed in my sidebar!). So I thought I'd come up with my holiday wishlist - although I'm guessing that I'm probably going to have to buy a majority of these things for myself with whatever Christmas money I get - if any. Keep those fingers crossed for that raise at work that I'm still waiting for.
Let's start with Sephora. I have to admit, my friend
Michele
introduced me to Sephora - I wouldn't have even known it's existence before her wedding. I did see a Sephora store when I was in Las Vegas, but I was smart enough not to enter. Since discovering their website I've been wiping a whole lot of drool off my keyboard. I love all things
Bare Escentuals
- this makeup can make you look fantastic on your worst day. I'm a big fan of their foundation and eyeshadows.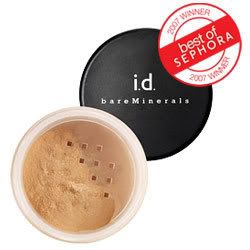 Next from Sephora would be
Philosophy's Pure Grace
. I love the clean scent of this stuff - it's not heady and overpowering like my Britney Spears perfume that I begged my husband to buy me last year - YES, I ADMIT IT. It's light and fresh - kind of like soap and water... which is probably why they call it the "soap and water" set.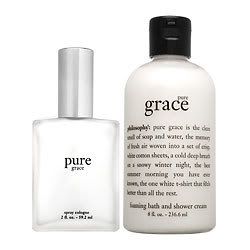 This is something that I've listed before - but I still want one...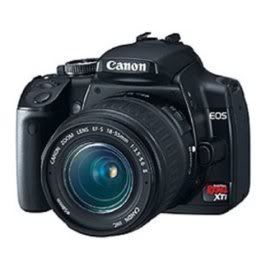 The Canon Digital Rebel XTi
... 10.1-megapixel CMOS sensor captures enough detail for photo-quality 18 x 24-inch prints... ooooooohhhh...
That WILL be forthcoming, I'm sure. Sooner than later... let's just say I have a feeling...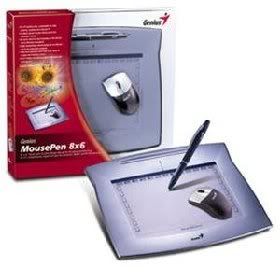 Genius MousePen 8X6 Graphic Tablet for Home and Office
- kind of like a
Wacom
tablet, only MUCH MUCH cheaper. I have a 9X12 Wacom at work, and I'm in love with it. It's pressure sensitive, so when you're working in Photoshop, your brushstrokes are like you're writing with a pen - thicker if you're pressing down, thinner and lighter with a lighter touch. It's a wonderful thing - great for photo editing.
My next pick is this
iPod skin
from
Gelaskins
I first heard about Gelaskins from my ladies at
Girls Gone Geek
(shout out!) who gave away a laptop skin from there a few weeks back. This particular cover is designed by an artist that I adore,
Jeremiah Ketner
, who is based out of Chicago (Starr and Greg, you should see if you can check out his work!).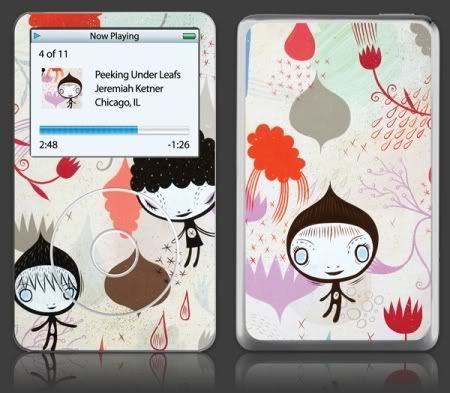 How can you deny the sheer CUTENESS of this thing? I lurve it.
Next up, speaking of artists - I found a great site called
Thumbtack Press
. I'm big into art and artists right now, so much so, that I've started doodling a little. Imagine that, a graphic designer, DRAWING? And not with my Wacom tablet! Anyway, Thumbtack Press has lots of cool work by great artists, and one of my favorites is the
Great Flood Series
by Oksana Badrak.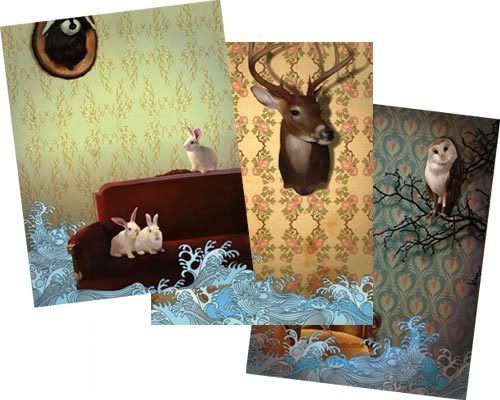 And of course, there's
my favorites on Etsy
. There's so much to love about Etsy. You'll notice I have a lot of owls, squirrels, and roosters in my favorites... kind of strange, but that's what I'm kind of into right now. But the one thing that I'd love to have for my office are these
Ramones window shades
. No, not Roman window shades - RAMONES.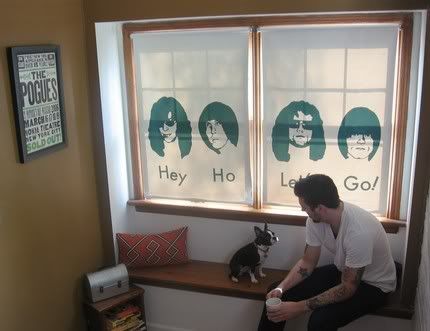 And for my girl, I love these pinafores from
lassiegirl's
shop on Etsy. I can totally see one of these on Lyric with jeans and a long sleeve t.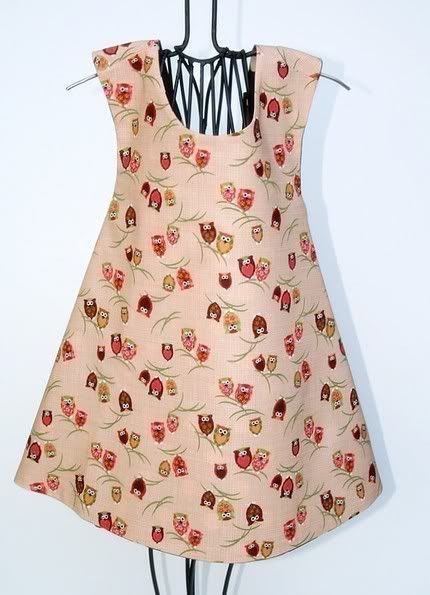 Oops, I just bought one.
I think that means it's time to stop. Although there may be more to follow!